We always send with DHL except to Poland.
Sometimes it can take up to 6 working days before shipping. Depending on the stock i have of some sizes.
If it should by any reason take more time, i let you know.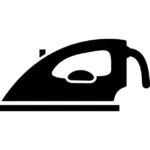 Always look how to wash on the label.
Iron the T-shirt inside out.
Never put the T-shirt in the dryer.
When ordering Full Members items, we need proof you are.
Send an email with details who you are and witch Chapter.
We do not send without proof.